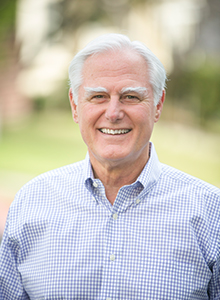 Zac Nazarian
Lead Pastor
Transformed from pharmacist/Amway distributor to pastor, he is more concerned with our spiritual health than our physical health.

Zac graduated from Bishop Montgomery High School in Torrance, earned a Doctor of Pharmacy degree from USC, and earned a Master of Divinity from Christian Associates Seminary. In 1980, he came on staff in the Counseling Dept.

When Ralph Moore left to start a church in Hawaii he passed the reigns onto Zac as Senior Pastor. Today, Zac is responsible for overseeing a congregation of 2,500 and staff of nearly 60.

He and his wife, Julie, have a son, Michael and daughter-in-law Jacqui, and reside in Redondo Beach. His spiritual gifts include prophecy, teaching, tongues and administration. He enjoys reading, sports and racquetball.
Contact: pastors@hopechapel.org
"
Therefore go and make disciples ...
Matthew 28:19