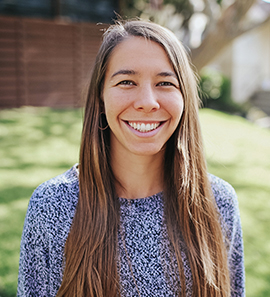 Emily Goeppner
Youth Pastor
Emily Goeppner and her family have been a part of Hope Chapel for more than 20 years as missionaries in Puerto Escondido, Oaxaca, Mexico. Growing up in Mexico and serving in the ministry with her parents, Ronne and Sherry Jones, and her seven younger siblings, was the ideal training ground to prepare Emily for the work she now does shepherding high school and jr. high students at Hope Chapel. She came directly off the mission field in fall of 2013 and since has been immensely blessed while serving the young ladies of Hope Chapel. She is excited to continue helping them grow in their love for God and each other. When she's not at Hope Chapel, Emily enjoys spending time with her amazing husband David and with her family and friends! She loves Mexican food, all kinds of fresh flowers and good books!
Contact: emily.goeppner@hopechapel.org
"
Trust in the Lord with all your heart, and do not lean on your own understanding. In all your ways acknowledge him, and he will make straight your paths.
Proverbs 3:5-6